ShAnLi' was created when Linda Khandro, Shiho Kurauchi and Ann Lindquist decided to capture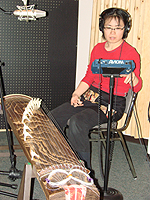 the essence of our musical energies in a recording. This organic process became our Tethys project.
It seemed appropriate to name our project Tethys because of all the water imagery that emerged.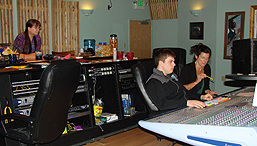 In Classical Greek mythology, Tethys, daughter of Uranus and Gaia, was a Sea Goddess and mother of rivers. It is also the name of an ancient sea and a moon of Uranus.
The way we work as a group is to choose a key,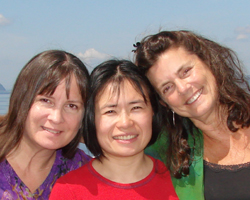 a time signature, perhaps a landscape of imagery and/or emotion, then focus on listening. Our combined sense of attention, being in the moment, stepping into the music and trusting each other is what you hear.